What to Bring to Put-in-Bay
Our beautiful island of Put-in-Bay, also known as South Bass Island, has quite a lot to offer. From family fun activities, unique dining experiences, a great nightlife scene and so much more, we are here to give you tips on what you'll need to bring.Whether you're bringing your kids up to enjoy the day or staying the weekend for your friend's bachelorette party, our island offers
many things to do in Put-in-Bay Ohio
.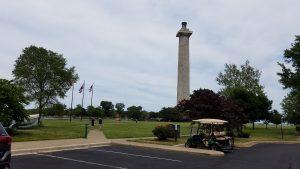 General Luggage Tips
Coming to Put-in-Bay will require some walking. It's not to say you're going to walk 20 miles a day but be sure to bring comfortable walking shoes to
get on and off the ferry
. There will be
taxis waiting for you at the ferry
to take you to your final destination.For those bringing lots of luggage, it is recommended you use suitcases with good wheels to get it on and off the boat with ease. Be sure to leave extra space in your luggage for some shopping at the bay!It is not necessary to bring coolers as the
resort hotels
and
vacation rental homes
will be equipped with a refrigerator. However, if you plan to go fishing, bringing a small cooler to take your catch home would make sense.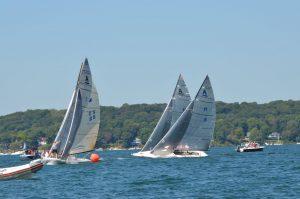 Getting Wet
Sandals are a great thing to bring. After all you are visiting an island! Make sure to pack a beach towel, some sun screen, and your favorite swimsuit to enjoy our famous swim up bars! The poolIf renting a jet ski or parasailing the harbor sounds interesting I would strongly advise you to bring a good pair of sunglasses. In case you forget them or simply didn't bring them we have plenty of unique Lake Erie souvenir shops to pick from.

Put in Bay at Night
The island usually has great weather during the summer months. However, during the morning and evening hours winds over the lake can bring cooler air to Put-in-Bay.Bringing a sweatshirt or hoodie is always a good idea. For those planning to visit us early in the spring or late in the fall, we recommend that you bring a jacket.Dress code on the island can be considered to be resort casual. Any clothes that you feel comfortable wearing will be accepted. Just make sure you are in fact wearing clothes…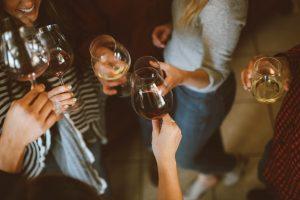 Personal Items
We strongly suggest you bring all of your personal toiletry items. In case you forget any personal toiletries, our
island general store
has a good selection to choose from.For those who are taking important medication, there is no pharmacy on the island. We strongly suggest you bring extra medication in case you run out.Put-in-Bay is home to two full-service beverage centers where beer and wine is sold at a state minimum. If you prefer liquor, we wish to inform you that full proof alcohol is not sold in the beverage centers. Bringing your own liquor is advised.Electronic devices and computer accessories are not easily available for purchase on the island so be sure to bring everything you need. However, the general store does sell generic USB cords for most phone chargers and WiFi is readily available in most
bars, restaurants
and hotels.There is no need to bring your passport as Put-in-Bay is still the United States. You will need a form of ID to get into the downtown bars and a valid driver's license is mandatory for any golf cart rental. Bringing an extra credit card is a good idea as golf cart rentals might also ask to hold a credit card as a deposit.For any additional questions about what to bring to the island you can reach out by phone at 216-898-9951. There is also a wealth of general information to be found on the island's
longest, oldest, and most trusted resource
: PutInBay.com.
Click here to book your getaway today!
What to Bring to Put-in-Bay
was last modified:
July 1st, 2020
by
Comments
comments